Feedback open from 11 July-19 August 2022
Thank you to everyone who gave their feedback on the long-term transport connections for North Auckland. Feedback has now closed.
Download the engagement summary.
What happens next?
We are undertaking further technical assessments and investigations and this will continue over the next few months. We will get in touch with potentially impacted landowners in early-mid 2023 to outline possible property impacts and to help provide greater certainty.
The Auckland Transport and Waka Kotahi Boards will consider the North Detailed Business Case in mid-2023, and lodgement of Notice of Requirements to support route protection of the preferred alignments will also happen in mid-2023.

Our planning work will integrate with Auckland Council's land use plans including the draft Spatial Land Use Strategy for Dairy Flat and Silverdale and the Silverdale West Dairy Flat Industrial Area Structure Plan to support future urban growth for these areas. It will also need to consider how these connections will integrate with other long-term projects such as the future Rapid Transit Corridor, the new SH1 cycleway and upgrades to SH1.
It is expected that the majority of these projects will be funded for delivery in line with the long-term timeframes for the rezoning and release of land by Auckland Council over the next 10-30 years.
---
Future upgrades to transport connections for Dairy Flat, Redvale, Silverdale, Silverdale West and Wainui East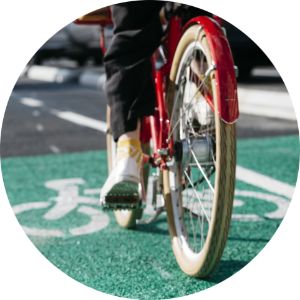 Over the next 20 to 30 years urban growth will mean that North Auckland will need a range of new and improved transport choices to help new communities move around.
We're planning now because it's important to protect the land needed to build new transport connections over the next two to three decades as urban development occurs.
We're proposing future transport connections and several upgrades to arterial roads in the urban growth areas of Dairy Flat, Redvale, Silverdale, Silverdale West and Wainui East. These new and improved upgrades will support future communities and help more people move around safely and more easily; allowing them to walk or cycle, use public transport or drive to connect to where they live, work, and play.
As North Auckland continues to grow and more people move into future communities, we're preparing for the increase in their travel needs. Accommodating walking, cycling and public transport in these future transport corridors is a priority so people have sustainable transport choices that are good for their wellbeing and the environment.
These future road upgrades projects are yet to be prioritised for funding with construction expected within the next 20 to 30 years.


Why do we need these upgrades?
North Auckland is growing fast. By 2050 it's expected there will be at least 41,000 new homes, 22,000 new jobs and 110,000 new residents. Most of this future urban growth will occur in Silverdale, Dairy Flat, Wainui and Ōrewa and as these areas develop and grow, they will need well-designed transport connections.  
We're planning now so that we have enough land set aside in the future to complete these upgrades, before new housing and communities are built. We've investigated and developed preferred options for these upgrades. Your local knowledge will help make decisions to confirm these.


Benefits:
Enabling

planned

future

urban growth

, including

the

development

of

new

hous

ing, employment and connected communities

.

Increased accessibility to a large range of transport choices

including rapid public transport and

quality walking and cycling facilities

.

Improved

connections to

jobs and houses.

Safe transport corridors which respond to the changing nature of the surrounding land.
What are we proposing?
| | |
| --- | --- |
| | Indicates upgraded road corridors |
| | Indicates new road corridors |
| | Future Urban Zone |